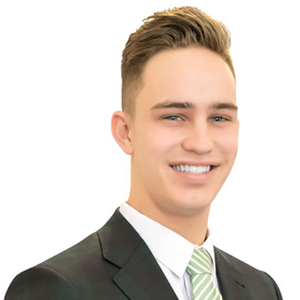 Adam brings along what has become common practise at Shepparton Real Estate; energy and an unmatched level of service for all his clients.
Adam is a Licenced Estate Agent who began his real estate career in property management where he was quickly identified as an exceptional communicator, with the ability to delivered results, time and time again for our clients.
Now a valued member of the sales team, nothing has changed on Adams ability to deliver desirable outcomes for his vendors.
Aware of the importance that comes with representing clients and often their largest assets, Adam is always striving to deliver the best result and service Shepparton has to offer.
First in sport and now in business Adam has always approached things with an energy and maturity that lead him to playing football at the highest local level and now succeeding as the brightest young agent in Shepparton.
If you're looking for a new brand of agent that delivers exceptional outcomes for clients by working harder and communicating clearer look no further than Adam McCurdy.
Testimonials