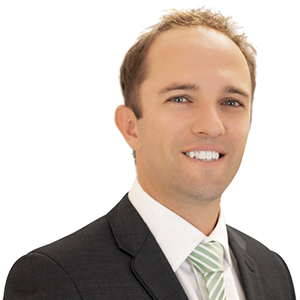 Ryan is the very proud Owner and Manager of Shepparton Real Estate.
He is an accomplished and enthusiastic team leader with a keen focus on working along side his team to provide a better qualty service in both sales and property management throughout the Greater Shepparton area.
Ryan has sales, marketing and management experience in both Real Estate and Farm Machinery Industries, he also has a Bachelor of Commerce majoring in Accounting, Finance & Financial Planning at Deakin University. His diverse experiences and expertise enable him to understand and empathize with most people and situations.
Ryan has spent his entire life surrounded by a family owned business and understands the value of hard work, good manners and being fair in what you do.
Ryan's two passions are property and people, he loves that real estate enables him to combine the two and has seen the difference a passionate individual and team can make when endeavouring to achieve outstanding results for clients.
It's that very reason why so many people are choosing Ryan and the team at Shepparton Real Estate to represent them.